Welcome to my talk page! If you want to ask or tell me something, feel free to do it here.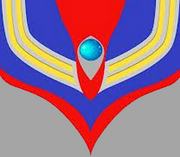 Start Here Please
Wiki Manager
Hey, I'm Neffyarious. I've been given the task of Wiki Manager for Ultraman wiki. This means I'll help the community here and be a liaison to full-time Fandom staff. If you ever have any questions or issues feel free to message me. --Neffyarious (talk) 21:04, February 26, 2020 (UTC)
Question
Ryugen96Ninja - You will never reach the truth:
TALK - Anytime
Hello Admin, does this wiki have a Discord server?
Community content is available under
CC-BY-SA
unless otherwise noted.