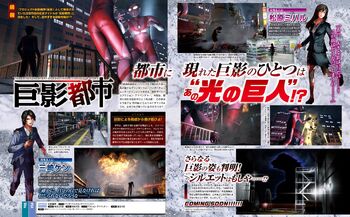 Via Tokunation:
City Shrouded in Darkness puts players in the role of two civilians (named Ken Sanzaki and Miharu) trying to survive a Kaiju battle that erupted in the middle of a city. Various franchises will be featured in this unique game, with Ultraman already being confirmed and Godzilla currently rumoured(though unconfirmed at the time of this writing) via the Gormaru Island Facebook page, the same face book page also posted a teaser which can be viewed by making the jump here.
No release date or plans for localization for the game's been announced just quite yet, though it's been confirmed for PS Vita and PS4 consoles exclusively.
Updates:
Character renders and bio (in Japanese) had posted on the official site :
Community content is available under
CC-BY-SA
unless otherwise noted.