On 2015, Ultraman Ginga S will have another theater movie special which title : Ultraman Ginga S The Movie : 10 Ultra Heroes! which consist Ginga and Victory as the main Ultra along with the previous heisei ultra, Tiga, Dyna, Gaia, Cosmos, Max, Mebius, Nexus and Zero. This is where it will feature the movie exclusive form, Ultraman Ginga Victory! (Gekijouban Ultraman Ginga S kessen! Ultra 10 yushi)
UPG will recruit new member, two females and one of them is Zero One, allying the UPG and the other one is a victorian i think. Her name was Sakuya.
Some says, the movie is about a queen of a flying castle on space is the main villain of the movie.
The cast who played as Musashi Haruno, Taiyou Sugiura will once again potrayed Musashi Haruno in this movie. 
Apexz (talk) 10:25, November 10, 2014 (UTC)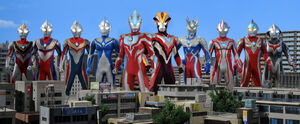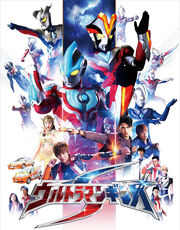 Community content is available under
CC-BY-SA
unless otherwise noted.