Hye guys, Welcome back to my Blog post, yesterday i have update about the new Video of Tsuburaya about Ultraman Ginga all Episode until 11. This time, i will show you the stolen of Ginga Spark, and the one who stole it either Tomoya Ichouji, Alien Nackle or someone else who Nackle disguise in human maybe. And Ultraman Dark adventually come and shot to Ginga from the back just like Jean Killer did in Episode 4.
Brief History
Hey, the real stories is, Misuzu didn't use any Ginga Spark or Dark Dummy Spark but a new version of Spark, a blue spark. When Ultra Live Red King it become Misuzu control, i don't know who or how she got it but something tell the new character's of Ultraman Ginga series, a sport's teacher might be someone who resposible of it, i don't know.
Here's the link and Picture i got.  The link suppose showed a Ultraman Ginga winning over Galberos but the link didn;t allowed in this wiki, so i put the Trailler of Tsuburaya in Youtube to show the new trailler. Sorry if the trailler didn't available on our contry that is Malaysia.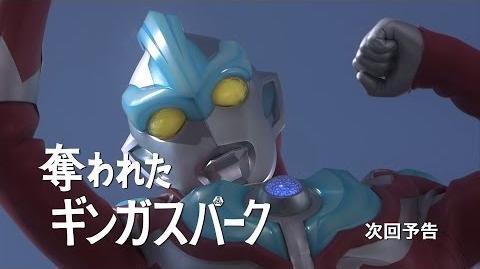 Community content is available under
CC-BY-SA
unless otherwise noted.