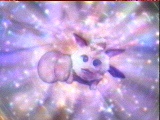 Hello Fellow Members of Wikia!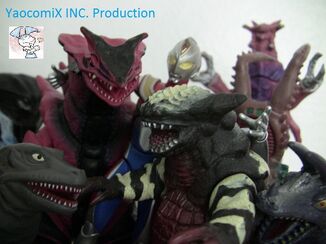 Hi guys, Yaoyao9 here, and if you haven't checked me out on Youtube yet, then whatever. I hope you can also check my edits if you are Japanese, because it will help this developing wiki A LOT. I hope you enjoy me as a person and check out my YT channel! "Yaoyao9".
Stats:
Gender: Male
Height: 175 CM
Weight: 125 lb
Type: Ultraman Toy addict
Running Speed: 50 Miles/Hour
Underground Running Speed: 1 Miles/Hour.
Swimming Speed: 3 Miles/Hour.
Jumping Length: 1 Meter
Grip Strength: 25 KG
Weakness: None
Collection:
2009 UMS Monsarger
2000 UMS Daigerun
1998 UMS Alien Guts
1991 UMS Gubira
2000 UMS Garaon
1998 UMS Bazob
1998 UMS Demagorg
1998 UMS Apatee
1998 UMS Neosaurus
1998 UMS Bao-On
1998 UMS Alien Icarus
2012 UMS EX Zeglanoid
2012 UMS EX Mountain Gulliver No.5
2012 UMS EX Neo Geomos
1998 UMS CN Ligatron
1998 UMS EX Clone Sildron
2000 UMS SET Baltan Set
Ultimate Monsters Alien Baltan II
UA Ultraman Dyna
UA Ultraman Zero
1998 UMS EX Hanejiro
SGM Set
Ruishi Chaiyo Ultraman Jack
1998 UHS Ultraman Dyna Miracle Type
1998 UHS Ultraman Gaia Supreme Version
HDM Zetton
Ultraman Dyna Ultra Monsters 22 boxset (episodes 1-12)
2000 UMS EX Imit Dyna
POPY Bemstar
1991 UMS Alien Godola
1998 UMS EX (custom) Gazoto
1991 UMS Kingsaurus III
1998 UMS Gakuma Beta
2009 UMS Dino-Tank
2009 UMS Twin Tail
2009 UMS Reigubas
Bandai Creations Mechagodzilla 1974
Bandai 2000 Movie Monster Series '55 Godzilla
1992 UMS Black King
1998 UMS EX (Custom) Clone Silvergon
My favorite pages
Great Quotes
Ace, "優しさを失わないでくれ。
弱いものをいたわり、互いに助け合い、どこの国の人たちとも友達になろうとする気持ちを失わないでくれ。
たとえその気持ちが何百回裏切られようと……・。
それが私の、最後の願いだ……。"
Community content is available under
CC-BY-SA
unless otherwise noted.