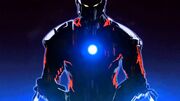 Hey Ya,I'm Buzzshade,welps,i'll do everything to help this wiki and users of this wiki,so if i'm new to you,hello them!.
im here to write some articles and giving the wiki it needs,so it keeps getting bigger and bigger
So,as i already introduced myself and set out my intentions,i hope we really get along here,if we don't,its okay :D! if don't then i hope we could reattach\create an friendship,sorry for any inconvenience :D 
MY INTRODUCTION TO ULTRAMAN
well,i didn't got a proper memory of being introducted to Ultraman,but my father showed me since i was a newborn,so i knew Ultraman (the original) since i know myself,well,the second series i watched was Ultraman Tiga,this is also my favorite,this lead me to further explore the Ultra series,i started watching more series,more series,then,i end up realizing that Ultraman was my favorite franchise,and childhood hero.
A fun fact,I was afraid of Seven when i was a child (lol) because his design was boxy and for me it looked creepy.
HOW I FOUND THIS WIKI
I properly don't remember it,but it was around 2017 were i grown a bigger interest on this wiki,i did an account but i lost my password,so after an year i came back and made an account again,but i first seen this page in 2016,but really forgot about it
My Favorite Ultras
1.Ultraman Tiga
2.Ultraman Zero  
3.Ultraseven
4.Ultraman
5.Ultraman Leo
6.Ultraman Neos
7.Father of Ultra
8.Ultraman Belial
9.Ultraman Justice
10.Ultraman Zearth
My Favorite Kaijus
Alien Charija
Magma Seijin
Gomora
Baltan
King Joe ​​​​​​
Golza
Ragon
Windom
Miclas 
Agira
Eleking
Gudon
Gyango
Community content is available under
CC-BY-SA
unless otherwise noted.