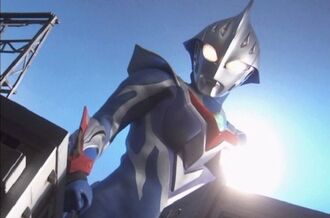 Hello there everyone. My name is Ginga no Tameni. I'm  an Ultra fan that lurks around the shadows. I can read katakana and hiragana. And I guess that's all I can give for now.
My favorite Ultra Designs
Ultraman Joneus
Ultraman Powered
Ultraman Cosmos Space Corona Mode
Ultraman Justice
Ultraman Nexus Junis Blue
Ultraman The Next
Ultraman Max
Ultraman Mebius Infinity
Ultraman Ginga Strium
Ultraman X
Ultraman Orb Burnmite
Ultraman Orb Sky Dash Max
Ultraman Orb Lightning Attacker
UltraGrenburr12678 - The light of Ultra will stop the darkness from painting everything black:
TALK - Anytime
Heard you wanted a signature box, so just copy and edit this code.
Ginga no Tameni - The future can be changed. It can be either for the better or for the worse. The ones who will decide that is all of you:
TALK - Anytime
Just testing
Community content is available under
CC-BY-SA
unless otherwise noted.