Ultraman Zett (ウルトラマンゼット Urutoraman Zetto) is the titular Ultra Hero of the series Ultraman Z. He is Ultraman Zero's disciple.[2]
History
Ultraman Z
Personality
Zett is a hot-blooded hero who greatly looked up to Ultraman Zero, who became his mentor. Although Zero recognizes his talent and potential, he says that in his current state Zett is only "half or maybe one-third" of a fully fledged hero. Tough and athletic, Zett always operates at full power. Zett also has a humorous side, as he is unused to Earth's culture and sometimes uses words incorrectly. While Zett is inexperienced and still developing, he's also a passionate hero who loves peace and justice.
Profile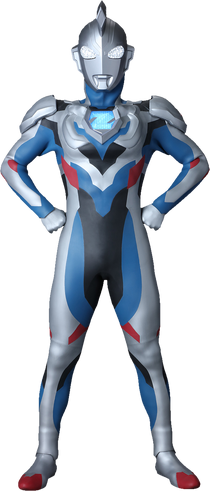 Stats
Body Features
Color Timer: Zett has a unique Z-shaped Color Timer.
Eyes: Zett's eyes are unique among Ultras so far in that they have a crystal-like texture. What this means at this point is unknown.
Transformation
TBA
Weapons
TBA
Techniques
Special
Ultra Beam: An attack fired from his hands in a "+" position.
Physical
Energy Kick: Zett charges energy into his foot and kicks the enemy.
Trivia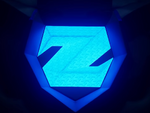 The surface of Zett's Color Timer is engraved with a pattern of letter Zs.
References
Community content is available under
CC-BY-SA
unless otherwise noted.