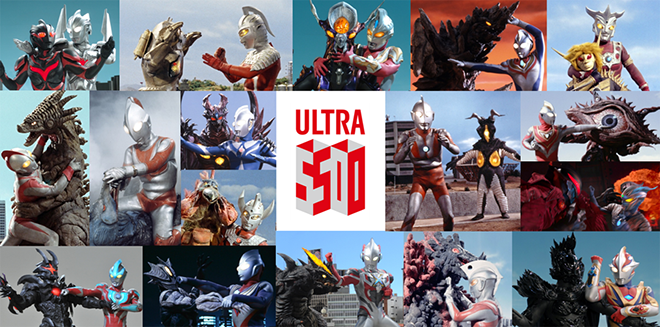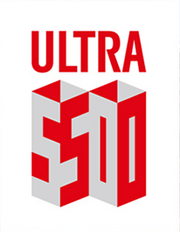 "Ultraman Series" 50th Year Anniversary Broadcast (「ウルトラマンシリーズ」放送開始50年記念 "Urutoraman Shirīzu" Hōsō Kaishi Gojū-nen Kinen), shortened as Ultra 50 is a project launched by Tsuburaya Productions in celebration to the 50th anniversary of the Ultra Series' broadcast. The project was held in 2016.
Highlights and Important events
January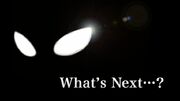 February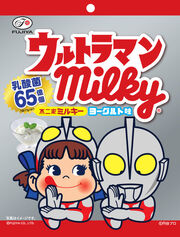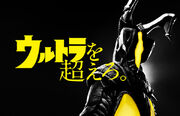 50年前、素晴らしい才能たちの手により生まれたウルトラマンは、 日本を超えて、世界に誇るヒーローとなり、 いまなお多くの人々に愛されています。
円谷プロは、ウルトラマンをこれからも盛り上げて行くと同時に、 次の50年、その先の未来を託すことのできる作品を生み出すべく、 新たな才能を探すプロジェクトを、2016年7月から始めます。
求めるのはウルトラマンを超える作品を創ることのできる人材です。 ゼットンのような強力な才能を待っています。
本日、没後40年を迎えた金城哲夫氏をはじめ、 ウルトラマンシリーズを支えた全ての人々への敬意を込めて。
2016年2月26日 株式会社 円谷プロダクション 代表取締役社長 大岡新一

NOTE: The translations below are majorly from rough translations by Google Translate. Feel free to improvise the translation.
50 years ago, Ultraman was born by the hands of great talents, beyond Japan, its a hero that spreaded beyond the world, yet still loved by people.
Tsuburaya for now, still burn up the spirits of the Ultraman, in the next 50 years, in order to produce a work that can entrust the future of the former, the project to look for new talent, will begin from July 2016.
We are looking for great people that exceeded the potential of the Ultraman. Waiting for a powerful talent like Zetton.
Today, we also celebrate the death of Tetsuo Kinjo since 40 years prior, with great respect for all of those who supported the Ultraman series.
February 26, 2016 Tsuburaya Production Inc. President Shinichi Oka

March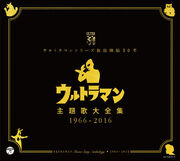 References
Community content is available under
CC-BY-SA
unless otherwise noted.