Ultraman Millennium (อุลตราแมน มิลเลนเนียม / ウルトラマンミレニアム Xultrāmæn Milleneīym / Urutoraman Mireniamu) was one of the Ultramen created by Chaiyo Productions of Thailand, under a project named Project Ultraman, which is claimed to be due to confusion with a contract made with Tsuburaya Productions. After the end of Tsuburaya's long legal battle against Chaiyo Productions, Ultraman Millenium's show and merchandise were canceled, including two other Ultras were made by Chaiyo, named Dark Ultraman and Ultraman Elite. Ultraman Millennium's appearance is very similar, if not based on Ultraman Powered's.
History
Returning to Earth, Ultraman Millennium fuses with his human host (played by Mathew Dean) under Mother of Ultra's instructions. As a result from his consecutive training, he has gained a lot of new techniques, and has gotten stronger. Saving the Earth from the Dimensional Graveyard and fighting with Alien Baltan during the "Dark Ultra Crisis" has gained him considerable recognition from the Ultra Brothers, who accepted him and assigned him the duty to protect the Earth from a new disaster that will come with greater foes to deal with.

Profile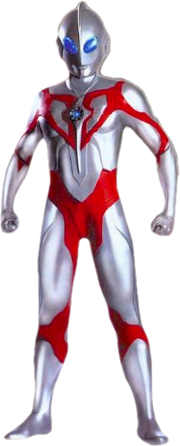 Stats
Body Features
Human Hosts
In two live stage shows, Ultraman Millennium had two different human hosts. In Ultraman Live Show in Bangkok, the host was Captain Shu, portrayed by Thai actor Tharakorn Sooksomlert. In Ultraman Live Show 4D, the host was Shin, portrayed by a Japanese actor, Seigi Ozeki.
In Project Ultraman, Millennium's host was played by actor Mathew Dean. His transformation device was a Beta Capsule-like object known as the Warp Changer.
Techniques
Gallery
External Links