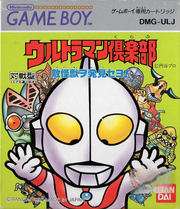 Ultraman Club: Teki Kaijuu o Hakken Seyo is a 1990 Game Boy game and the third in the Ultraman Club series.
Plot
TBA
Gameplay
It is a more tacticle game then the games that came before it, where you have to place an Ultra warrior tile down to defend an area in the same vein of Fire Emblem.
Characters
Ultras
Kaiju
NPCs
Videos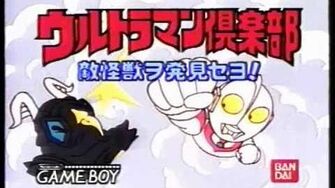 Trivia
If one idles on the start screen, Ultraman and Alien Baltan fight, before Ultraman sends Baltan flying with a punch. Mother of Ultra then appears and sends Ultraman flying with a punch.