The Wings of a Stone (石の翼 Ishi no Tsubasa) is the twenty-second episode of Ultraman Gaia.
Plot
Staff Officer Chiba spends some time with his nephew, who seems to have lost hope for the future thanks to the constant threats lately. When a new monster appears from a wormhole Chiba, GUARD, and Gaia will have to fight to prove that hope for a bright future is still alive.
Cast
TBA
Appearances
Ultras
Kaiju
Home Media
Ultraman Gaia Volume 6 features episodes 21-24.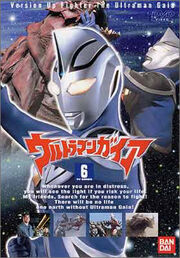 Trivia
The episode gets its name from a rock that is seen in the episode.