The Sky of Reunion (再会の空 Saikai no Sora) is the thirty-sixth episode of Ultraman Gaia.
Plot
Fujimiya returns to settle unfinished business, but does he still think wiping out humanity is the best way to save the Earth?
Cast
TBA
Appearances
Ultras
Kaiju
Mecha
XIG Fighter
1 x GUARD Anti-Airspace Laser Satellite
1 x Fujimiya's Custom-Made Jet Aircraft
1 x Bermann
Home Media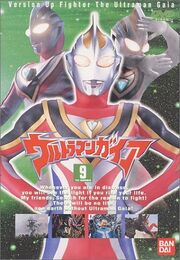 Ultraman Gaia Volume 9 Features Episodes 33-36.
Trivia