The Sea of a Mysterious Light (妖光の海 Yōkō no Umi) is the twenty-first episode of Ultraman Gaia.
Plot
A new threat that condenses oxygen appears under the sea, and XIG's Team Marlin heads underneath the waves to deal with the threat.
Cast
TBA
Appearances
Ultras
Kaiju
Mecha
Home Media
Ultraman Gaia Volume 6 features episodes 21-24.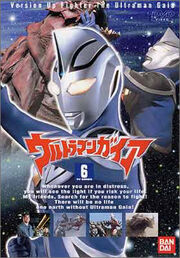 Trivia
The episode gets its name from the light in the ocean that Candea makes.
This is the first appearance of Team Marlin.