The Mountain Sumo Boy (山からすもう小僧がやって来た Yama kara sumō kozō ga yattekita) is the fortieth episode of Ultraman 80.
Plot
The sumo spirit Sumo Boy has appeared, wishing only to wrestle. But if angered, he becomes the monster Jihibikiran!
Cast
TBA
Appearances
Ultras
Monsters
Home Media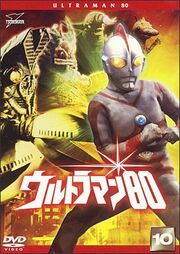 Ultraman 80 Volume 10 features episodes 37-40.