The Monster Seed Flies (怪獣の種飛んだ Kaijū no tane tonda) is the thirty-first episode of Ultraman 80.
Synopsis
Mariko's sick mother loves flowers. When a strange seed lands in Mariko's garden, she tries to make it grow.
Plot
TBA
Cast
Appearances
Ultras
Kaiju
Home Media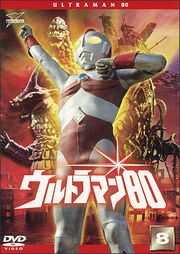 Ultraman 80 Volume 8 Features Episodes 29-32.