The Light and Shadow of the Youthful (青春の光と影 Seishun no Hikari to Kage) is the thirty-ninth episode of Ultraman Dyna.
Plot
Hiroyuki Yamazaki is an assistant to Dr. Otomo, who created Neosaurus. However, he disappears after stealing Evolu's cells.
Cast
TBA
Appearances
Ultras
Kaiju
Home Media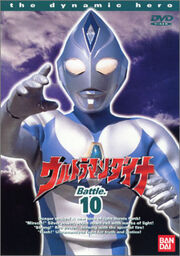 Ultraman Dyna Volume 10 features episodes 37-40.