The Evil Glove. Be Careful What You Throw Out! (魔のグローブ 落し物にご用心!! Ma no gurōbu otoshimono ni goyōshin!!) is the forty-seventh episode of Ultraman 80.
Synopsis
Tadashi throws away his baseball glove after he loses a game. Does the glove resent Tadashi?
Plot
TBA
Cast
TBA
Appearances
Ultras
Kaiju
Home Media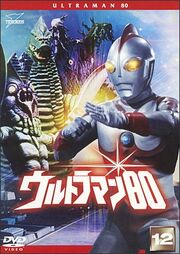 Ultraman 80 Volume 12 features episodes 45-47.
The episode was premiered in the United States on TOKU in April 27, 2017.