The Clarkov Won't Surface! Part 2 (移動要塞浮上せず!(後編) Kurākofu Fujō Sezu! (Kōhen)) is the twenty-sixth episode of Ultraman Dyna.
Plot
Ultraman Dyna is frozen by the monster Reicubas. Artificial sun testing equipment has lost control due to the life form Sufume and is falling towards Earth.
Cast
TBA
Appearances
Ultras
Kaiju
Home Media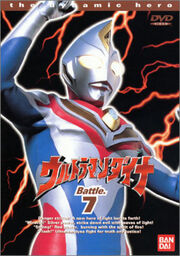 Ultraman Dyna Volume 7 features episodes 25-28.
Trivia
This episode, along with the previous one, was featured in New Ultraman Retsuden episode 82 "Dyna Defeated!? The Clarkov Will Not Surface!"