The Clarkov Won't Surface! Part 1 (移動要塞浮上せず!(前編) Kurākofu Fujō Sezu! (Zenpen)) is the twenty-fifth episode of Ultraman Dyna.
Plot
The temperature in the South Pole is rising unnaturally. Super GUTS go to the scene in the Mobile Fortress Clarkov.
Cast
TBA
Appearances
Ultras
Kaiju
Home Media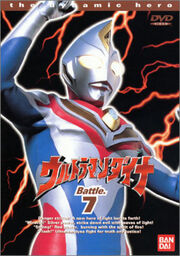 Ultraman Dyna Volume 7 features Episodes 25-28.
Trivia
This episode, along with the next one, was featured in New Ultraman Retsuden episode 82 "Dyna Defeated!? The Clarkov Will Not Surface!".