The Boy-Made Monster (少年が作ってしまった怪獣 Shōnen ga tsukutte shimatta kaijū) is the thirty-third episode of Ultraman 80.
Plot
Nishiyama Hospital reports a monster sighting to UGM. But when UGM arrives on the scene, the monster is nowhere to be found.
Cast
TBA
Appearances
Ultras
Kaiju
Home Media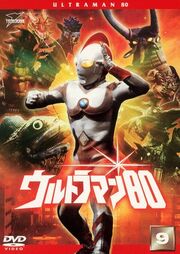 Ultraman 80 Volume 9 features episodes 33-36.