The Beautiful Transfer Student (美しい転校生 Utsukushī Tenkōsei) is the twelfth episode of Ultraman 80.
Plot
A beautiful young Girl, Millie joins Takeshi's class. Hiroshi falls in love with her, but where is she really from?
Cast
TBA
Appearances
Ultras
Kaiju
Home Media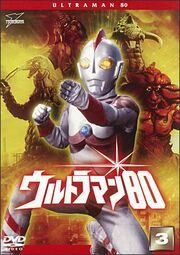 Ultraman 80 Volume 3 Features Episodes 9-12.
The episode was premiered in the United States on TOKU in April 3, 2017.