This page is for background, tertiary, minor, inconsequential, and unnamed characters.
Ultras
Blue female Ultra Coliseum trainer
This female Ultra was one of the many generic Ultras seen in the Ultra Coliseum sparing. She was fightning with Ultraman Boy, and laughed at him when he tripped over during training. Later, she was seen along with other Ultras fighting Ultraman Belial. After Belial defeated all of the Ultras that resisted him and stole the Plazma Spark, the Land of Light was frozen and she was also frozen with Ultraman Hikari and other Ultras. After Ultraman Zero returned the Plasma Spark, she was revived and she goes with other Ultras to go listen to Ultraman King's speech.
Ultra Child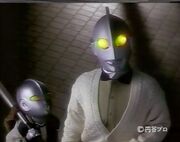 An Ultra child who appears in various cup noodle commercials. He has a human mother and an Ultraman father.
Ultraman Leo/Astra's Parents
The King and Queen of L77. They were killed when L77 was destroyed by Alien Magma.
Ultra Family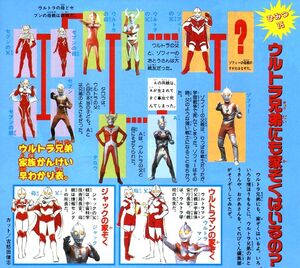 Ultras that are direct family of some of the Ultra Brothers. These photos appeared in various Japanese magazines and features Ultra family trees.
Other Heroes
Miracle Mirror King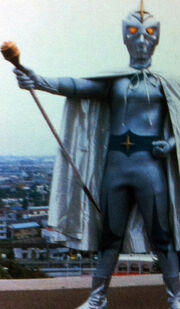 Miracle Mirror King is a character resembling Mirrorman with a cape. Though information is scarce he is believed to have appeared in the children's show "Booska! Booska!!". In the episode Miracle Mirror King takes the form of a character known as Miracle King Seven before revealing his true form. This character appears to be an Ultraseven suit with a cape and a strange headpiece. The existence of this character has only become more widely known due to its appearance in the Tsuburaya Pro All Monster Pictorial Book.
Jumbo X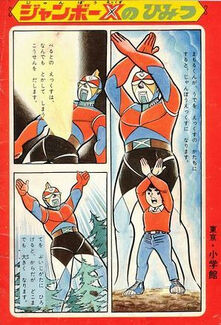 Jumbo X is an android who can change from child form to giant form. He appeared in a magazine project titled "Jumbo X" (1970). In the first chapter of the series, Jumbo X is set as Ultraseven's younger brother.
Nix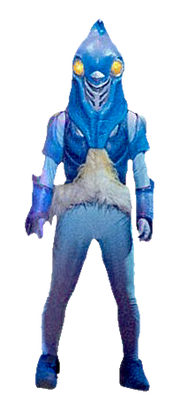 Nix (ニクス Nikusu) is a Reionics that first appeared in a 2018 stage show. It was created alongside Ultraman Geed from Belial's genes by Kei.

Kaiju and Seijin
Combined Zetton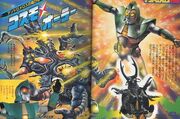 Combined Zetton (合体ゼットン Gaittai Zetton) is a creature created from the combination of a Zetton and a Kuwaganda. It was only shown in one magazine panel where it was used to demonstrate the power of Melos' Cosmo Aura attack.

Imitation Ultraman Leo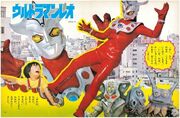 Imitation Ultraman Leo is a fake version of Ultraman Leo with currently unknown origins. He made his first and possibly only appearance in Primary School Hall "よいこ" in September of 1974. 

Gesubira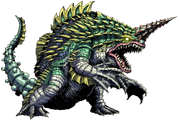 The fusion of a King Guesra and a Gubila that appeared in the comic Redman.

Community content is available under
CC-BY-SA
unless otherwise noted.