Restoration (修・復 Shū・fuku) is the second episode of SSSS.GRIDMAN.
Synopsis
Last night's events and the destruction caused by the monster were not even in the news, except for Yuta, as if they were in a situation where things were being reset. After school, Yuta and the others pay a visit to Gridman to investigate the mystery. Listening to the words of Gridman who tells Yuta to fulfill the mission, Yuta began to investigate what changed overnight.
Voice Drama 2.2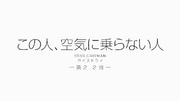 This Person Doesn't Go With the Flow (この人、空気に乗らない人 Kono hito, kūki ni noranai hito)
After Dévadadan's attack, Rikka's mother comes back in a rush, so Yuta and Utsumi have to cover up for both Samurai・Calibur and Gridman.
Voice Drama 2.9
My Orders Are Absolute (私の命令は絶対だからね Watashi no meirei wa zettai dakare ne)
NOTE: This voice drama was never officially uploaded to YouTube and is exclusively included in Volume 1 of the SSSS.GRIDMAN Blu-ray and DVD release.
Akane and Alexis talk about Anti, who had just been newly created. He then gets hungry, so they have to bring him out to eat.
Cast
Appearances
Heroes
Gridman

Initial Fighter
Primal Fighter
Assist Weapons
Kaiju
Easter Eggs
Ultraman Series
Other
The scene where Gridman appears and stands atop a building, and then comes down with a flying kick is a recreation of a similar move performed in the Dangaioh series.
Gridman holding and pointing the Gridman Calibur towards the left area of the screen is a homage to the Masami Obari sword pose that is performed in various mecha-genre anime.
Gridman's Grid Calibur End is delivered in the same way as Fighbird's Flame Sword Charge Up from The Brave Fighter of Sun Fighbird.
The names of the five girls who were killed by Ghoulghilas and disappeared are references to toy companies, all of which sell Transformers toys.