Oblivion - A.D. 2004 - (忘却 - A.D.2004 - Bōkyaku - Ē Dī Nisen Yon -) is the thirty-third episode of Ultraman Nexus.
Plot
TBA
Cast
TBA
Appearances
Ultras
Kaiju
Home Media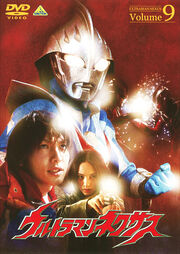 Ultraman Nexus Volume 9 features episodes 31-33.
Trivia
This episode was featured in episode 144 of New Ultraman Retsuden, "Heroes of Light, Ultra Hero Legends."