Let's Go! Stag Beetle Wintering Team (がんばれ! クワガタ越冬隊 Ganbare! Guwaganda Ettō-tai) is the thirty-sixth episode of Ultraman 80.
Synopsis
UGM is on high alert, due to an inversion that causes mirages. But the monster Guwanda attacks, fueled by a young boy's anger.
Plot
TBA
Cast
TBA
Appearances
Ultras
Monsters
Home Media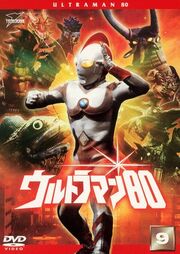 Ultraman 80 Volume 9 features episodes 33-36.