Inculas (インキュラス Inkyurasu) was a sheep-like Kaiju that appeared in Ultraman Cosmos. Originally, before it grew into a kaiju, Inculas took the lesser form of Small Inculas (スモールインキュラス Sumaru Inkyuras).
Subtitles:
Inculas: Illusory Magical Beast (夢幻魔獣

Mugen Majū

)
Small Inculas: Illusory Small Magical Beast (夢幻小魔獣

Mugen ko Majū

)
History
Ultraman Cosmos
Originally a bunch of pink sheep, he came inside of peoples dreams and trapped them there, one of them being EYES member Ayano. Ayano soon followed the sheep into many of her dreams involving her past. Even worse, if they didn't wake up soon, they will die. When EYES figured out about the monster, Musashi transformed into Ultraman Cosmos and traveled into her dream world. After being teleported with Ayano by the sheep, Mushashi then found himself in Inculas main dream world where the people were trapped. The small monsters then combined and turned into his true form. He then transform into Ultraman Cosmos again to fight. Inculas had the upper hand in teleporting, speed, and jump ability and then trapped Cosmos in a energy cage and was also running out of energy. Ayano then used her willpower to summon her uniform and gun to free Cosmos. The giant then became Corona Mode and soon destroyed Inculas with the Prominence Ball, everyone then woke up free from his dream world.
Trivia
Small Inculas' are one of the monsters in Ultraman Cosmos to be rendered in CGI.
Inculas' design is based of a sheep, which is a common reference used by people to "Count Sheep" if they have trouble sleeping.
Inculas was named after an incubus, a type of demon with the ability to enter a person's dream.
Inculas was mentioned in episode 18 as they were making jokes about Ayano and in episode 43 when they detected a strange wave in Musashi's room (which at that time was Alien Nowar communicating Musashi).
Data
Small Inculas
Stats
Height: Unknown
Weight: Unknown
Origin: Dream World
Powers and Weapons
Dream World: Small Inculas can make different dreams to help him, mostly to trap the people who were inhabited by Inculas.
Combine: Small Inculas can combine into its true form.
Inculas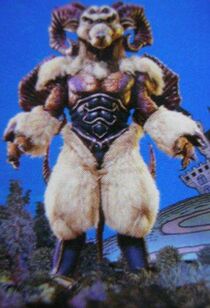 Stats
Height: 56 m
Weight: 52,000 t
Origin: Dream World
Powers and Weapons
Extraordinary Jumper: Inculas can jump at incredible heights.
Teleportation: Inculas can teleport to anywhere he desires and even used it for sneak attacks.
Acceleration: Inculas can maneuver accelerations in a blinding speed.
Energy Cage: Inculas can summon a cage that traps a foe and will shock them if it tries to break free.
Gallery