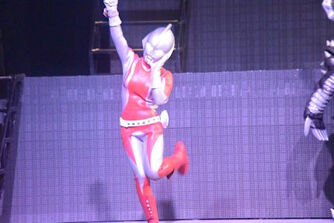 Haruka is a stage show Ultra. She was the master of ceremonies of an Ultraman stage show in 2016.
Gallery
Trivia
Haruka's suit comes from one used for one of the background Ultras in Mega Monster Battle: Ultra Galaxy Legends The Movie. The only difference is a belt with a device added to the suit.
She was called Haruka, Erie, & Marie depending on the date of the show.