| | |
| --- | --- |
| | This article lacks an official name. "Geed's Brothers" is simply how it is referred to as, due to the popularity in the fandom or how it's mentioned in-story. |
"They are failed products born from my genes, they're your brothers."

―Belial
Geed's Brothers (ジードの兄弟 Jīdo no Kyōdai), as referred to in the 2018 Ultraman Geed: Super Complete Works, are a trio of Ultraman Belial clones manufactured through his genetic material. Because of their similar history, they are also regarded as older brothers of Ultraman Geed, although unlike the latter, Belial saw them as "failed products". In the Ultra Heroes EXPO 2018 Live Stage, they are also called as Geed's Failed Products (ジードの失敗作 Jīdo no Shippai-saku).
History
Ultra Heroes EXPO 2018 Live Stage
These clones appeared and fought against their successive sibling and Ultraman Zero. As Zero took on the Magnificent clone, the other two (Solid Burning and Acro Smasher) held Geed long enough for Belial to brainwash him at the cost of their lives.
Profile
Stats
Body Features
Data
Solid Burning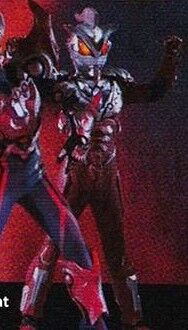 The clone that is based on Geed's Solid Burning (ソリッドバーニング Soriddo Bāningu) form uses assets of Ultraseven and Ultraman Leo.
Stats
Body Features
Acro Smasher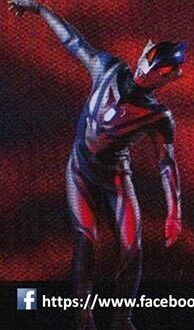 The clone that is based on Geed's Acro Smasher (アクロスマッシャー Akuro Sumasshā) uses assets of Ultraman Hikari and Ultraman Cosmos.
Stats
Magnificent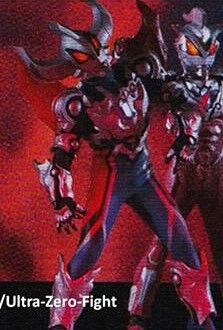 The clone that is based on Geed's Magnificent (マグニフィセント Magunifisento) form uses assets of Ultraman Zero and Father of Ultra.
Stats
Body Features
Gallery
Trivia
Their defining feature from Geed is that they possess red/orange eyes, the same coloration as their father Belial.

Geed as well obtained this eye coloration twice: first was during his brainwashing by Belial and second in a last resort tactic to destroy Galactron MK2.

Assuming that their base forms are all Geed's in-series Fusion Rise forms (which utilize combinations of Ultra Capsules), this implies that they were born with the combination of past Ultra Powers instead of Belial's Early Style, which is also Geed's base form.

It is implied that they also share the same creator as Geed, Kei Fukuide.
Although the true reason is unclear, another theory of Belial considering them as failures is most likely due to how they were born with Ultra Power combinations, which would be detrimental in the Fusion Rise process.