Gamu of the Sky (天空の我夢 Tenkū no Gamu) is the fourth episode of Ultraman Gaia.
Plot
A jellyfish-like monster with destructive powers seems to be immune to attacks, and Gamu turns to his school friends to develop a weapon.
Cast
TBA
Appearances
Ultras
Kaiju
Mecha
Home Media
Ultraman Gaia Volume 1 features episodes 1-4.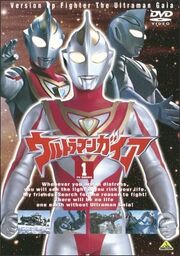 References