Gamu Expelled! (我夢追放! Gamu Tsuihō) is the twenty-third episode of Ultraman Gaia.
Plot
When encounters with Fujimiya are brought to light, Gamu's refusal to reveal secrets of the other Ultraman cause him to be kicked out of XIG.
Cast
TBA
Appearances
Ultras
Kaiju
Mecha
Home Media
Ultraman Gaia Volume 6 features episodes 21-24.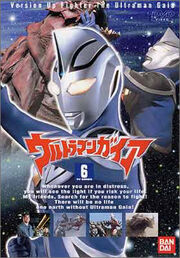 Trivia
This is the last appearance of Dr. Kyoko Inamori, Hiroya's love interest.