GUTS-Select is a defense team formed by the TPU to fight against monsters. The team appears in Ultraman Trigger: New Generation Tiga.[1][2]
History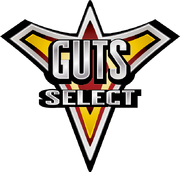 Mitsukuni Shizuma, the founder of Sizuma Foundation, had found evidence of a dark power that would return and threaten the Earth. He worked to unite the governments of the world and formed the TPU in response to that. GUTS-Select is a team of experts within the TPU's Japan branch and headquarters, specializing in anti-monster operations. Their engineer, Akito Hijiri, invented all their equipment.[3][4][5][6]

Bases
TPU Japan Headquarters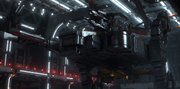 The Terrestrial Peaceable Union Japan Headquarters (地球平和連盟TPU日本本部 Chikyū Heiwa Renmei TPU Nihon Honbu) is the home to the Japanese branch of the TPU, the GUTS-Select and their mecha.[7] Behind the main building is a hangar for the Nursedessei and the GUTS Falcon.

Nursedessei
Main article: Nursedessei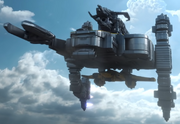 The Nursedessei (「ナースデッセイ号」 Nāsudessei-gō) is the mobile base and warship operated by the GUTS-Select. In addition to its own armament, it has a GUTS Falcon attached to its underside.

Members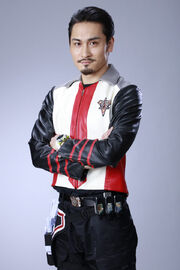 Main article: Seiya Tatsumi
The team's 38-year-old captain. With his balance of kindness and strictness, he is able to connect with all sorts of people and lead his team efficiently.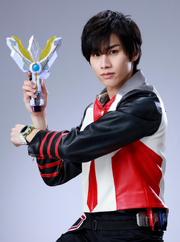 Main article: Kengo Manaka
A former botanist who lived on the colonized planet Mars. He transforms into Ultraman Trigger.
Main article: Yuna Shizuma
The 17-year-old daughter of Mitsukuni Shizuma, the founder of the TPU. While still in high school, she contributes to the expert team in a myriad of ways in their fight against monster attacks.
Main article: Akito Hijiri
An 18-year-old engineer who invented many of the items and equipment used by GUTS-Select, including the GUTS Sparklence and GUTS Hyper Keys.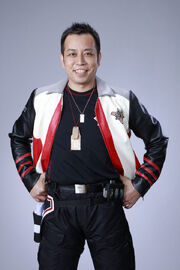 Main article: Tesshin Sakuma
A 40-year-old master pilot in charge of flying the Nursedessei. Despite being the oldest member of the group, he doesn't emphasize age-based hierarchy.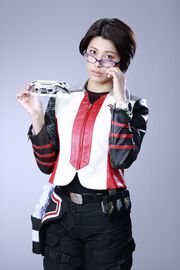 Main article: Himari Nanase
The 26-year-old operator of the GUTS Falcon. Her personality changes when she wears her VR goggles to pilot the mecha.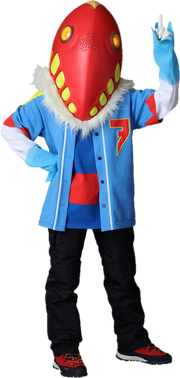 Main article: Marluru
An Alien Metron operator, who has vast knowledge on monsters.
Arsenal
Attire
GUTS-Select Member Cap: A hat that members wear on the field.
Equipment
Mecha
Nursedessei: A giant battleship, it also houses Akito's laboratory.
GUTS Falcon: A remote-controlled fighter jet that can convert into a fighting robot.
References