Future Days (日々の未来 Hibi no Mirai) is the twenty-second episode of Ultraman Mebius.
Plot
Returning from the Monster Graveyard, GUYS does some research on Hiroto Ban and learn that he was born on a Mars mining colony (thus no images of him exist on Earth) but vanished hours before Ultraman Mebius' first appearance. Meanwhile, Mirai, Captain Sakomizu, and Misaki meet up with Hiroto's father, revealing the tragic origins behind Mebius' choice to become Mirai Hibino.
Cast
Appearances
Ultras
Kaiju
Home Media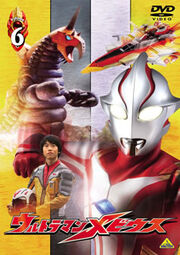 Ultraman Mebius Volume 6 features episodes 21-24.