Flight to The Eerie Monster Island Part 1 (魔の怪獣島へ飛べ!! 前編 Ma no Kaijū Shima e Tobe!! Zenpen) is the seventeenth episode of Ultraman 80.
Plot
A group of UGM officers goes to investigate Shiokaze Island. Although the island is a vacation spot, the officers find it deserted.
Cast
TBA
Appearances
Ultras
Kaiju
Home Media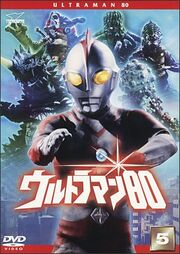 Ultraman 80 Volume 5 Features Episodes 17-20.