This may not be the article you are looking for. For the Ultraman Ace Terrible-Monster, see Baraba.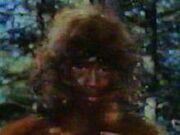 Barabbas is an ancient caveman that appeared in Emergency Directive 10-4·10-10.
History
TBA
Data
Stats
Height: 2 m (est.)
Weight: Unknown
Origin: Earth
Powers and Weapons
Strength: Being a caveman, Barabbas has frightful levels of strength.